Sri Lanka today celebrates 25 years of Islamic banking and finance with a leading forum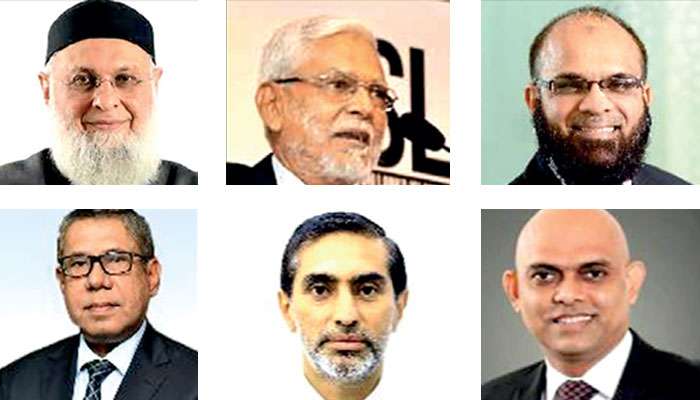 ---
The Islamic banking and finance industry in Sri Lanka is celebrating a very significant milestone – 25 years since its introduction, albeit informally, in February 1997.
The evolution of the industry over these years has been nothing short of remarkable. In fact, the Sri Lankan IBF industry has been ranked among the top 15 in the world in terms of development. This is extremely commendable considering that the others that feature prominently in this exclusive list are mostly from the Middle East region with some of the Asian juggernauts, such as Malaysia, Bangladesh, Indonesia and para.
After a two-year hiatus during which the event was held on a virtual platform, the 14th SLIBFI conference is set to break new ground; be organized as a physical event or at least a hybrid event for the very first time. This will allow foreign speakers to feature again as Sri Lanka celebrates a very important time in the annals of the IBF industry in Sri Lanka. In fact, the SLIBFI conference will be the very first in a series of events to be held in 2022, commemorating 25 years of the IBF industry.
This year will also mark several other milestones – the 15th anniversary of LOLC's alternative finance unit AL Falaah, the 10th anniversary of Amana Bank PLC and the 10th anniversary of HNB's AL Najah. Thus, the year 2022 will be a memorable year for a multitude of reasons.
The event, scheduled for March 7, 2022 at the Ramada, will feature many pioneers who have been actively involved in the IBF industry since the very beginning.
The guest of honor will be Amana Bank Plc's Founding Chairman (retired), Osman Kassim, widely regarded as the visionary behind the local market introduction. Despite challenges and obstacles, he persevered and many initiatives including Takaful could be attributed to his tireless efforts over a very long period of time.
AI Marikkar, who was the managing director of Amana Investments when it launched in February 1997, will be the guest of honor and will also address conference delegates.
The event will feature several other notable luminaries in the IBF field. Panel discussions will feature several eminent personalities who have played a central role and contributed in large measure to the development of the industry.
The first of these discussions will include Amana Bank MD/CEO Mohamed Azmeer, Amana Takaful CEO Shehan Faisal, KPMG Sri Lanka Managing Partner Reyaz Mihular, Vidullanka MD/CEO Riyaz Sangani, LOLC Group Head of Alternative Financial Services Krishan Thilekeratne and NDB Bank AVP Amal Yapa .
Suresh Perera, Principal of KPMG Sri Lanka, will moderate the roundtable.
Several other round tables will also follow, which would include representatives from many institutions; Amana Bank Vice President – ​​Retail Banking and Marketing Siddeeque Akbar, AGM of HNB – Head of Islamic Banking Hisham Ally, Amana Takaful Senior Director – Corporate Sales Thasleen Ammon, Chief Commercial Leasing and Finance Director /Head of Islamic Affairs Division Ilsam Awfer, Richard Peirs Arpico Finance AGM – Branch Operation/Head of Islamic Finance Imruz Kamil, Seylan Bank Head of IBU Sameer Mohamed, LOLC DGM Alternate Financial Services Shiraz Refai, Associated Motor Finance Head of Islamic Finance Recaz Rizvi, LOLC General Insurance Chief Manager/Head of Takaful Nadheer Siddeeq and Amana Bank OrphanCare Director Azad Zaheed are also among the distinguished panelists who will also feature.
The day's proceedings will conclude with a live session on Zoom, which would involve experts in the field from countries as diverse as the Maldives, India, Pakistan, South Africa and the United States. These sessions will be moderated by Sarah Afker, Partner of BDO Sri Lanka and Maldives, Tax Services, BankT&D Consulting Ltd., Shiraz Sideek, Senior Consultant UK, and Ishrat Rauff, CEO of Adl Capital Ltd.
For more information, please contact the event organizers on 0773501246.