Millions affected by major network outage in Canada; banking, transport affected | world news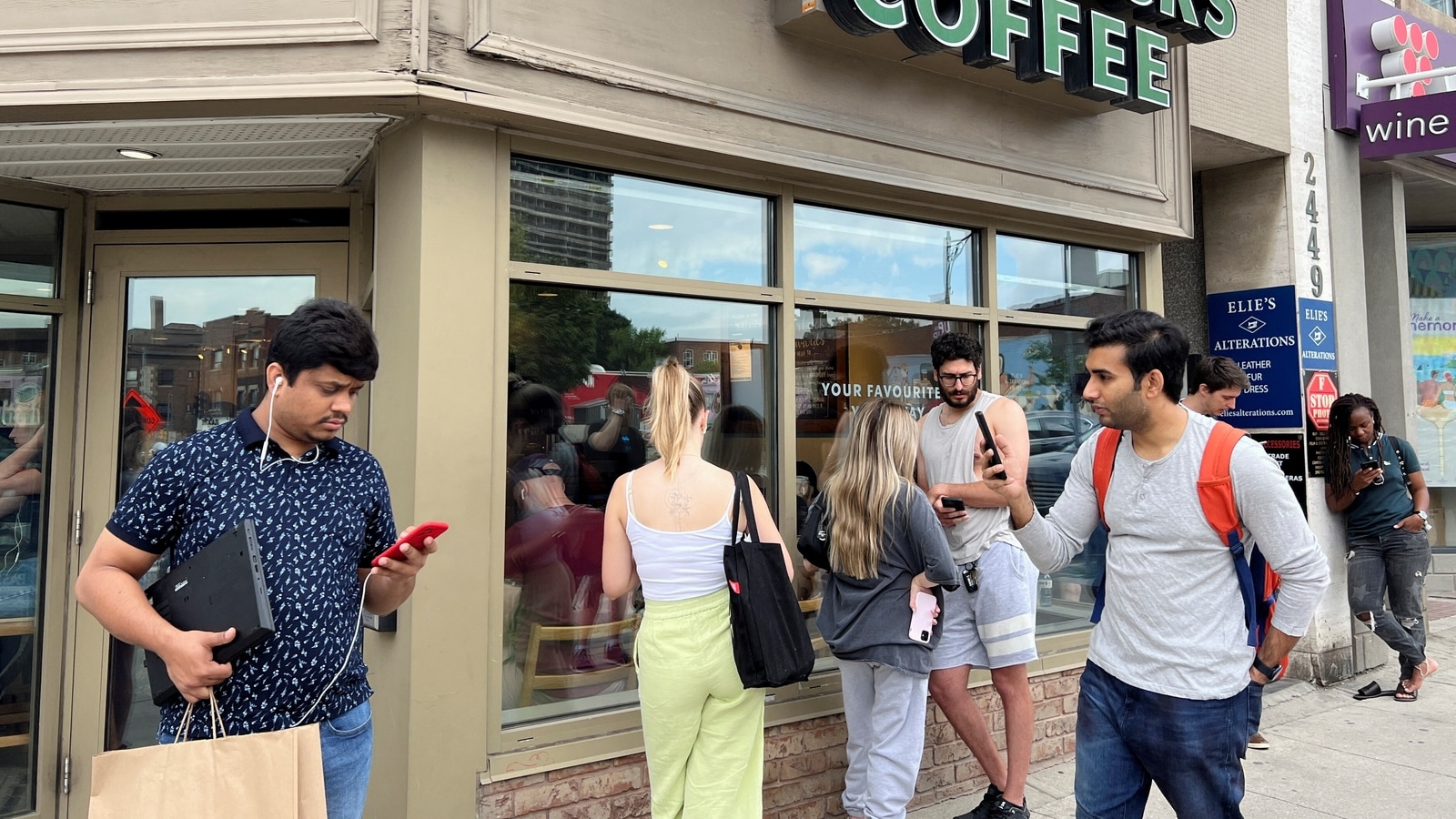 Residents of Canada faced problems with mobile services and internet connectivity on Friday due to a huge network outage from a telecommunications giant, according to local media. Rogers' major outage has affected banking services, passport officers and the country's ArriveCAN app which is used for border control, sparking outrage from customers and adding to criticism of its dominance of the industry. Some callers couldn't even reach emergency services via 911 calls, Reuters reported citing police across Canada.
The company confirmed that the outages affected its wired and wireless networks. The reason behind the problem, however, is still unknown.
"We recognize the impact of our outage on your life. All technical resources and partners are fully deployed to resolve the issue. As soon as we know the exact time when the networks will be fully operational, we will share it with you now , we are focused on the solution," the telecom giant said in a statement posted on Twitter.
"Some of our customers have raised the issue of credits and of course we will be proactively crediting all customers and sharing more information soon," the statement added.
The company said Friday night that the network was begins to recover after a service interruption of 19 hours.
In a separate statement on its website, the company's chairman and chief executive, Tony Staffieri, apologized for the outage, saying, "Today we let you down. We can and will do better."
Staffieri said the company is "working to fully understand the root cause of this outage" and assured to "fix this" for its customers by applying "credit to all of our customers affected by the outage."
A spokesman for Public Security Minister Marco Mendicino said on Friday night that the outage was not the result of a cyberattack, Reuters reported.
(With agency contributions)
Close story
Shanghai Covid-19 outbreak grows as first subvariant case detected

Shanghai's Covid-19 cases have continued to rise as parts of China's financial hub face more rounds of mass testing, with new sub-variants providing a constant challenge to the government's zero-tolerance approach. countries against the virus. The city recorded 69 new infections on Sunday, the most since late May and up from 57 the day before.

Heavy rain hits parts of Pakistan, roads flooded in affected towns | Videos

Dozens of people have been killed and hundreds left homeless after torrential rains hit parts of Pakistan, causing intense flooding. In Karachi, the country's largest city, streets have remained flooded in recent days, while in Baluchistan rains have caused extreme devastation. Local reports said there was a severe traffic jam at Qayyumabad Chowrangi, Akhtar Colony and Defense Mor in the city.

As Sri Lanka grapples with new chaos, IMF chief's global debt warning | Top 10

Scenes emerging from Sri Lanka once again raised global concerns this weekend as protesters stormed the Gotabaya Rajapaksa Palace as the president is believed to have fled. A few hours earlier, Sri Lankan Prime Minister Ranil Wickremesinghe announced his decision to resign. But questions remain over the future of the island nation of 22 million, which is tackling its worst economic crisis in seven decades. Here are ten updates on the crisis in Sri Lanka: 1.

Uber lobbied politicians and secretly broke laws in global push: Reports

Uber Technologies Inc. tried to pressure politicians and flouted laws as part of global expansion efforts from 2013 to 2017, according to newspaper reports based on leaked documents. The company is believed to have received help in its efforts from politicians including French President Emmanuel Macron, media outlets including the Guardian and Le Monde reported. Uber's aggressive tactics against the taxi industry have been the subject of reports for years.

Canada's telecom leaders summoned after wide service outage

The federal industry minister said Sunday that Staffieri was summoning telecommunications executives following an outage at Rogers Communications Inc. that disrupted mobile and internet services across Canada, hampering several crucial services. It was the second major outage for Rogers in 15 months. According to a UK organization that monitors cybersecurity, Netblocks, the outage destroyed about 25% of observable internet connectivity in Canada at its peak.