Menopause is important for banking staff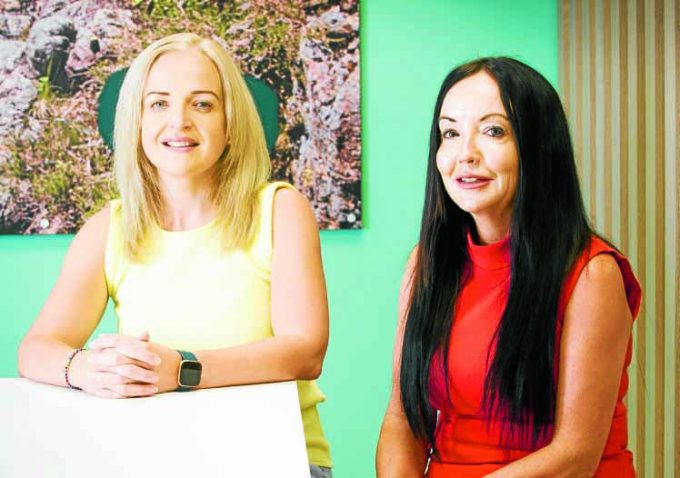 An employer in the region has developed a specific policy to support women going through menopause, after a member of staff shared her experience.
The Cumberland Building Society, which has branches in Dumfries and Galloway and whose workforce is around 63% women, is committed to ensuring a supportive workplace for anyone affected.
Debbie Shearer, the company's front-line risk manager, is glad the company is taking action.
She said: "It can feel really isolating and feeling like you're losing a bit of yourself, so knowing there's some understanding there is in itself really helpful.
"I really struggle with hot flashes and overheating. I try to make a joke of it but it's me covering up my embarrassment. I used to try to hide it but it's is impossible, so now I carry a very elegant Spanish fan with me everywhere and if I feel the need, I use it and explain myself openly.
"I'm proud of my memory, but I find I'm forgetting more and more these days, so I now make sure I write things down. A particular challenge is forgetting words – and those are also simple, everyday words. It can and does impact trust.
"I am thrilled that The Cumberland has recognized the challenge of menopause and the impact it can have on everyone – not just those going through it, but also those around you. Everyone's journey will be different, but it doesn't have to be lonely and whatever we can do to help each other must be good.
The move follows recommendations by MPs following a year-long inquiry by the All-Party Parliamentary Group on Menopause. Their report includes calls for menopause checks for women when they reach 45.
Currently, 50% of women resign or take early retirement due to menopause or peri-menopause, while this represents 14 million lost working days each year.
Cumberland's new policy aims to educate managers and enable them to start conversations with staff, as well as provide information and guidance.
The company already runs regular, informal drop-in sessions and a group of Cumberland colleagues – men and women – have formed a menopause support group.
Menopause Politics was spearheaded by Lyndsay Maxwell, née Annan, People's Business Partner, and Claire Crossan, Head of Customer Experience – pictured.
Lyndsay said, "It's great to be part of this effort to support women in the workplace. It creates a better working environment for people and it's very stimulating.
"We want everyone to embrace the policy and help break the stigma. It's a matter of culture and understanding. Support is offered to all colleagues, including briefings and training for managers.
"For some it's a taboo subject because women didn't like to talk about it, but campaigns like this and public figures talking about it make a difference."