Fidelity (FIS) is likely to sell its capital markets business – November 29, 2021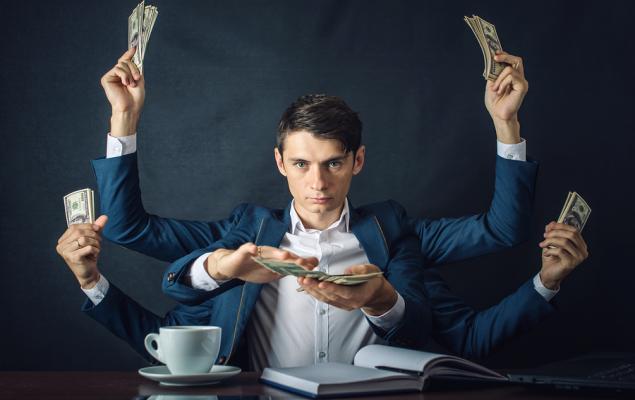 Fidelity National Information Services (FIS – Free Report) is reportedly in talks with Symphony Technology Group to sell its capital markets business. According to people familiar with the matter, the transaction could be valued at nearly $2 billion.
According to a person knowledgeable on the matter, tech-focused private equity firm Symphony could announce the purchase of the assets as early as next week. Assets will likely include Fidelity's cash management, alternative and algorithm-based trading platforms.
Founded in 2002, Symphony invests in data analytics services, software and software technology companies.
Fidelity, based in Jacksonville, Florida, provides banking and payments technology solutions, processing services and information-based services to the financial services industry. Fidelity prioritizes long-term growth through its continued investment in technology and innovation in high-growth markets to expand its total addressable market.
Given that the deal is valued at around $2 billion, the sale should strengthen Fidelity's liquidity profile, giving it the ability to focus on its core businesses. In fact, as of September 30, 2021, Fidelity had a total debt of $19.8 billion. The level of indebtedness has been volatile in recent quarters. Its cash and cash equivalents of $1.4 billion as of the same date are down about $2 billion since the end of 2020. The deal should also allow Fidelity to reduce its exposure to currency volatility with respect to its capital markets activities.
The capital markets business, which focuses on serving global financial services clients with a broad range of buy and sell solutions, generates significant recurring revenue for Fidelity. For the three months ended Sept. 30, its capital markets recurring revenue was primarily driven by strong sales, boosting outsourced solutions and services.
Additionally, the segment's Adjusted EBITDA margin increased primarily due to a higher-margin revenue mix and continued cost management by Fidelity. Thus, the sale of the segment could induce a loss of income and have an adverse impact on Fidelity's finances in the short term.
Fidelity shares have lost 28.8% in the past six months compared to the 26.8% drop recorded by its industry.
Image source: Zacks Investment Research
Currently, the stock carries a Zacks rank of No. 3 (Hold). You can see the full list of today's Zacks #1 Rank (Strong Buy) stocks here.
Other companies driving inorganic growth
Several companies in the financial sector are making consolidation efforts to counter the low interest rate environment and the higher costs of investing in technology.
Recently, Citizens Financial Group, Inc. (CFG – Free Report) has completed its previously announced merger with JMP Group LLC. Citizens Financial announced the all-cash deal in September to boost its capital market capabilities.
The takeover is expected to drive growth, diversify Citizens Financial's capital market platform and provide greater scale in the key verticals of healthcare, technology, finance and real estate.
Similarly, last month, in order to further diversify its deposit-taking capabilities and revenue mix, Raymond James (RJF – Free Report) announced a cash and stock agreement to acquire TriState Capital Holdings, Inc. (CST – Free Report) for $1.1 billion.
The transaction is still subject to regulatory and TriState Capital shareholder approval. Paul Reilly, Chairman and Chief Executive Officer of Raymond James, said: "Importantly, this acquisition further illustrates our commitment to utilizing excess capital through organic and inorganic growth which we believe will generate strong long-term shareholder returns.