Congress should remove Chinese state-owned companies from US capital markets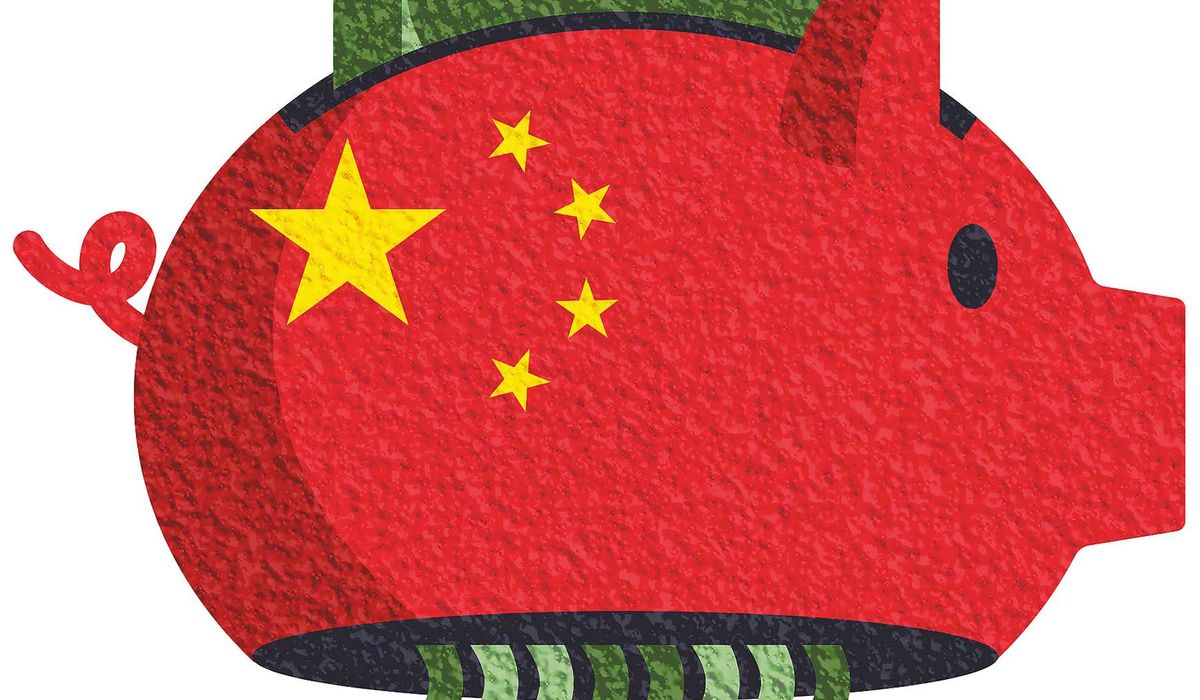 OPINION:
A significant schism is emerging in US policy toward China. On one side are US consumers and defense hawks concerned about China's rise. On the other side, investors and Wall Street pundits are calling for broader trade with Beijing. This tension is coming to a head as Congress considers legislation to help US tech companies better compete with China. But even as members of Congress weigh proposals to rewrite U.S.-China policy, they should acknowledge one overriding concern: the need to remove evil Chinese companies from U.S. financial markets.
For decades, Chinese companies have been able to raise billions of dollars in capital by selling securities through the New York Stock Exchange and other markets. And at present, thousands of Chinese companies and their subsidiaries continue to raise funds in US capital markets. In fact, the United States-China Economic and Security Review Commission (USCC) has identified 261 Chinese companies – including eight state-owned companies – that are listed on the three largest US stock exchanges, with a combined market cap of $1.4 trillion.
The danger of funneling US funds into Chinese companies has actually increased in recent years. In 2018, the Securities and Exchange Commission and the Public Company Accounting Oversight Board warned investors that US regulators face challenges when overseeing companies with operations based in China and Hong Kong. Since then, China has consistently withheld the documents required by the PCAOB. And many of these Chinese companies are complicit in Beijing's military objectives, industrial expansion and human rights abuses.
In February, the House passed the America COMPETES Act – a law designed to boost US competition with China. This legislation is now vying for consideration with another Chinese bill – USICA – which passed the Senate last summer.
The House and Senate are currently trying to merge their respective bills into a final package on China. And this is where the American people should pay attention as Congress debates a provision requiring annual reporting from Chinese companies in US capital markets.
The House and Senate bills originally contained language to identify companies that may harm the national security of the United States, violate international human rights standards, or present risks for investors based in the United States. For the American people, such a requirement seems obvious. Unfortunately, Congress is now waffling on this requirement in its final China legislation.
The original House and Senate provisions may differ slightly, but Congress should definitely require annual oversight of US financial markets. And to achieve this, the State Department should take the lead. That's because the State Department is the interagency lead on human rights and foreign affairs — and is well equipped to handle the nuances of international policy and human rights issues. Certainly, the Treasury Department has a role. But these reports need to be as robust as possible – in order to understand the threats lurking in US financial markets. This includes index funds, ETFs and Chinese hedge funds – not just companies already known and listed on the NYSE.
To protect US investors, these reporting requirements must be thorough and comprehensive. A combination of the original House and Senate language would be most effective. The wording of Senate "Section 3407" — which stems from the Strategic Competition Act — would implicate the leadership of the State Department. And the language contained in House Section 30133 would require a thorough and robust report on the actual presence of China's financial operations in US capital markets.
As recent polls clearly show, Americans overwhelmingly support the use of economic tools to combat China's predatory trade. And they don't want Chinese companies raising money in US financial markets to boost Beijing's global ambitions.
As Congress considers competing proposals from China, lawmakers should insist on thorough reporting of Chinese entities to U.S. capital markets. Members of Congress should combine Senate 3407 language with House Section 30133 to create the best protections for U.S. investors. Otherwise, Congress may be failing to address an important strategic concern – and allowing US investors to unwittingly fund the Chinese Communist Party's ambitions.
The decision should be obvious – transparency and accountability that serve American interests, not those of Beijing and Wall Street.
• Robby Stephany Smith is National Security Advisor at the Coalition for a Prosperous America.