Capital markets: Emerging markets continue to generate mixed signals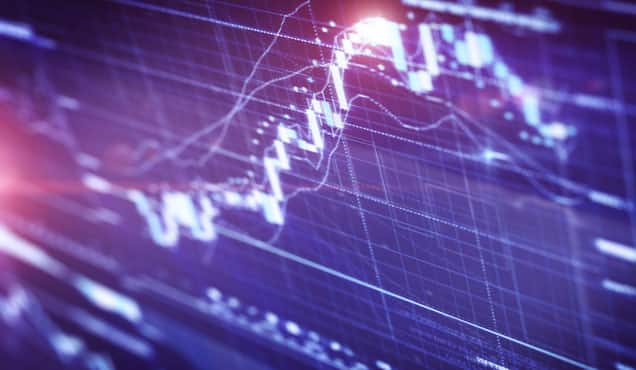 Issues in emerging markets
High quality emerging market borrowers continue to benefit from positive demand.
Most notably, the Kingdom of Saudi Arabia sold a new issue of six-year dollar sukuk and ten-year conventional dollar debt, with initial price indications on October 18 at margins of 135 and 180 basis points. relative to comparable US Treasuries. It placed $5 billion with demand exceeding $26.5 billion, of which $7.5 billion was obtained for the sukuk tranche: the price was tightened by 30 basis points on both portions, leading to a coupon of 5.268% for the sukuk and a coupon of 5.5%. on the longest edge. At stake is to help fund a takeover bid for $3 billion in 2023 bonds, as well as $12.5 billion in liabilities maturing in 2025 and 2026.
Also on October 18, Emirates NBD gained $1 billion in demand for a $500 million five-year issue priced at 5.745%, 155 basis points above US Treasuries and 20 basis points above US Treasuries. less than originally forecast.
Investment grade-rated Lithuania also sold €1.2 billion of new debt, including a €900 million new issue at 5.5 years at a price of 120 basis points on intermediate swaps with a coupon of 4.125% and an issue price discount of 99.26%, and a new issue of EUR 300 million taps its previous 10-year deal at a spread of 135 basis points. Earlier reports indicated a claim of almost 2 billion euros. After its completion, Latvia commissioned banks for a new euro-denominated sale.
Wider discussions on debt restructuring in SSA
In addition to Ghana's ongoing negotiations with the IMF, which we believe should lead to its debt renegotiation under the common G20 framework, Nigeria and Kenya have been in focus.
The first was triggered by Nigeria's Minister of Finance, Budget and National Planning, Zaineb Ahmad, saying in a Bloomberg TV interview that the country was considering debt rescheduling, both internationally and domestically. Its statement mentions that the department has appointed a consultant to investigate "the restructuring and negotiation to extend reimbursements to longer periods." The This Day newspaper added that she had stressed the need to use 65% of projected revenues for 2023 to cover debt service in 2023. Although Nigeria's debt has been rising rapidly, reflecting poor fiscal capture and heavy spending on grants, its stock of debt as a share of GDP is modest (just over 23% by mid-2022), but its debt servicing costs are projected by the World Bank to exceed state revenue by next year.
Nigeria had previously shown signs of over-indebtedness in seeking to extend official debt payment relief from the DSSI to the Sub-Saharan Africa region, but had so far not used the term "restructuring". The suggestion that he wants to lengthen maturities seems to indicate that he is not looking to obtain capital discounts, but rather to lengthen the duration of his liabilities.
A subsequent statement from Nigeria's Debt Management Office (DMO) denied that any restructuring was planned and instead claimed that it was seeking to manage its liabilities by "spreading debt maturities" and "refinancing debt". short-term using long-term debt". , suggesting he was also exploring bond buybacks and swaps as liability management tools. The subsequent statement asserted that "Nigeria remains committed and will honor all of its debt obligations", but will seek to apply liability management tools to its international obligations, including bilateral and concessional loans.
According to an October 20 Bloomberg article, Kenya is considering negotiating an extension of the term of loans from the Export-Import Bank of China for the development of a rail link between Nairobi and the port of Mombasa. Transport Secretary-designate Kipchumba Murkomen has warned that the Belt and Road Initiative project will "never break even" and that it "becomes impossible" to repay the loan from project revenue. He mentioned a 50-year term as a goal for renegotiation, compared to the current terms of 15 to 20 years.
Under recently elected President Ruto, users of the line have enjoyed greater flexibility in how they transport goods to Mombasa, ending an earlier policy of forcing them to be transported to inland hubs before dispatch. . Even then, the line is unprofitable with passenger and freight revenues of 15 billion Kenyan shillings against operating costs of 18.5 billion. Exim has lent KSH500 billion (USD4.13 billion) to the project. According to reports, in early October, a fine of KSH 1.3 billion (USD 930,000) was imposed on the Kenyan Treasury for non-payment of debt service obligations, following earlier issues regarding non-payment. of AfriStar, the Chinese railway operator. .
Bank capital "extension risk"
Banco Sabadell failed to call an additional Tier 1 deal (its €400m issue at 6.125%) on its first call date, which falls in November. The bank announced its decision ahead of the October 23 call notification deadline "given the cost of substituting AT1 instruments under current market conditions."
On November 23, the instrument's coupon will reset at the five-year swap rate (currently 3.08%) plus a yield margin of 6.051%, implying a new coupon of approximately 9.13%. The show had previously traded at a price discount of 10 percentage points
His decision did not prevent the Bank of Nova Scotia from issuing an AT1 deal, $750 million of five-year uncallable 60-year debt at 8.625%, down from 8.75% originally forecast. If not called, the bonds would be reset to the 5-year US Treasury yield plus 438.9 basis points.
Later in the week, Ireland's Permanent TSB also sold €250 million of perpetual AT1 debt repayable after 5.5 years with the unusually large coupon of 13.25%, a record for the sector, against the coupon of 7 .9% it needed to sell similar instruments at the end of 2020. At stake is to strengthen its balance sheet in anticipation of the purchase of 6.8 billion euros in loans from Ulster Bank, which is mainly financed by the sale of shares to the seller NatWest Group.
Our point of view
The Kingdom of Saudi Arabia and Emirates NBD both benefited from healthy demand, once again confirming strong investor sentiment for stronger GCC credits given the positive windfall effects on their finances due to rising energy prices. Strong risk appetite from investment-grade emerging markets also extended to the Lithuania split selloff.
Nigeria's debt stress should not currently require large-scale restructuring. Even after projected growth this year, its debt-to-GDP ratio is unlikely to significantly exceed 30%. Its main problems stem from overspending on grants and inefficient budget capture. However, the growing burden of debt servicing costs against modest budget revenues requires policy attention. Kenya's position is more strained (with a debt-to-GDP ratio of 67% in mid-2022), but it is much stronger than Ghana's.
Banco Sabadell's decision not to call an AT1 instrument when possible is an isolated event so far and may well be temporary. Nonetheless, it has rekindled investors' attention to "extension risk": the possibility that banks will not call AT1 and subordinated debt in deteriorating market conditions, leaving investors to hold instruments of longer duration (and potentially perpetual), despite their initial expectation that these would be called when possible, in line with normal market practice. Nevertheless, the subsequent offering shows that it did not block new issues, but it may have contributed to the record coupon paid by Permanent TSB.
Banco Santander previously chose to miss an AT1 call opportunity in 2019, before redeeming the issue soon after, and Deutsche Bank and Lloyds Bank also missed early call dates in 2020, but the norm to date has been using the first call opportunity.
Sabadell's move highlights the growing "extension risk" on AT1 instruments as rates rise. As banks face higher refinancing costs, the temptation is greater to keep these instruments outstanding and allow them to switch to less favorable post-redemption coupons. Sabadell stressed that he could call the show at a later quarterly call date, but the difficult refinancing conditions increase "the risk of extension". Investors risk incurring heavy losses if the practice becomes widespread, hampering future issuance of AT1s. equity instruments.
---
This article was published by S&P Global Market Intelligence and not by S&P Global Ratings, which is a separately managed division of S&P Global.