A key step in the democratization of global finance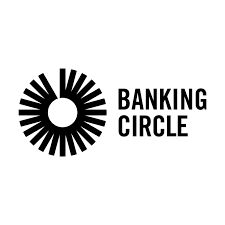 banking circle, the first technology payment bank, is changing the game in the virtual asset market with a revolutionary new service for banks and payment companies. By adding USDC stablecoins to its payment rails for accepting, processing, and settling payments, Banking Circle offers an easy-to-implement solution that eliminates the need for large IT or financial investments for businesses looking to launch on the web market3. This is a key step in the democratization of global finance.
"Digital assets are likely to be the 'leveller' of the global economy in the coming years, with the potential to remove the frictions inherent in conventional currencies," explained Mishal Ruparel, Head of Virtual Asset Services, Banking Circle. "It is therefore essential that banks and payment providers have the ability to treat certain types of cryptocurrencies in the same way as they do with fiat currencies. With a reputation already established as an innovator in payments, it's a natural next step for Banking Circle to add stablecoins.
"We already have demand from customers for payment in cryptocurrency, which they want to do in a reliable and lower-risk way. We will therefore provide the ability to convert fiat to stablecoins in USDC, giving financial institutions the ability to send funds to stablecoins easily and in full regulatory compliance.
Banking Circle's choice of asset-backed stablecoins for its Web3 market entry reflects their stability over fiat currencies, giving banks and payment providers the ability to facilitate payments outside of traditional banking rails. The reconciliation, speed and cost advantages are significant. With connections to crypto liquidity providers such as Coinbase, Banking Circle will act as a bridge between fiat bank accounts and stablecoins that offer faster settlement than fiat transactions without any correspondent banking and network fees.
"Banking Circle is committed to providing payment solutions that are fit for purpose and future proof," added Mishal Ruparel. "This latest addition to our payment rails is an important step as we grow our super-correspondent banking network, giving banking and payments businesses the opportunity to break out of the traditional correspondent banking model and expand their offerings. "
About Banking Circle AG
Banking Circle AG is the payment bank for the new economy. As a fully licensed bank with no legacy systems, Banking Circle enables payment companies and banks of all sizes to seize the opportunities of the new economy – quickly and at low cost.
Banking Circle SA is a modern correspondent bank engaged in building a local clearing network for all major currencies to provide fast and low cost payments with no hidden charges to the beneficiary. It provides a suite of unique and award-winning banking solutions, including multi-currency bank accounts and virtual IBANs, bank connections for local clearing and cross-border payments, all backed by market-leading compliance and security.
With tailored, flexible, scalable and scalable solutions, Banking Circle SA enables financial institutions to help their customers transact across borders in a way that was not possible before.
Based in Luxembourg, Banking Circle SA has offices in London, Munich and Copenhagen.
Banking Circle SA is an affiliate of the Banking Circle Group ecosystem that serves payment companies, banks, global marketplaces and e-merchants with a rich set of complementary e-commerce solutions. These include global cross-border payments, account and cash management, revenue-based financing, commercial payments and card issuance, B2B payment methods Buy Now Pay Later and account to account.
Banking Circle Group is owned by EQT VIII and EQT Ventures, in partnership with the founders of Banking Circle SA. Group entities have offices in Amsterdam, Copenhagen, London, Luxembourg, Munich, Singapore and Stamford, Connecticut.